Exhibition
Theft is Vision
Organizer: gta Ausstellungen
Date: Saturday, 18 November 2017 to Sunday, 4 February 2018 Opening: Friday 17 November 2017, 6 pm
Location: LUMA Westbau, Zurich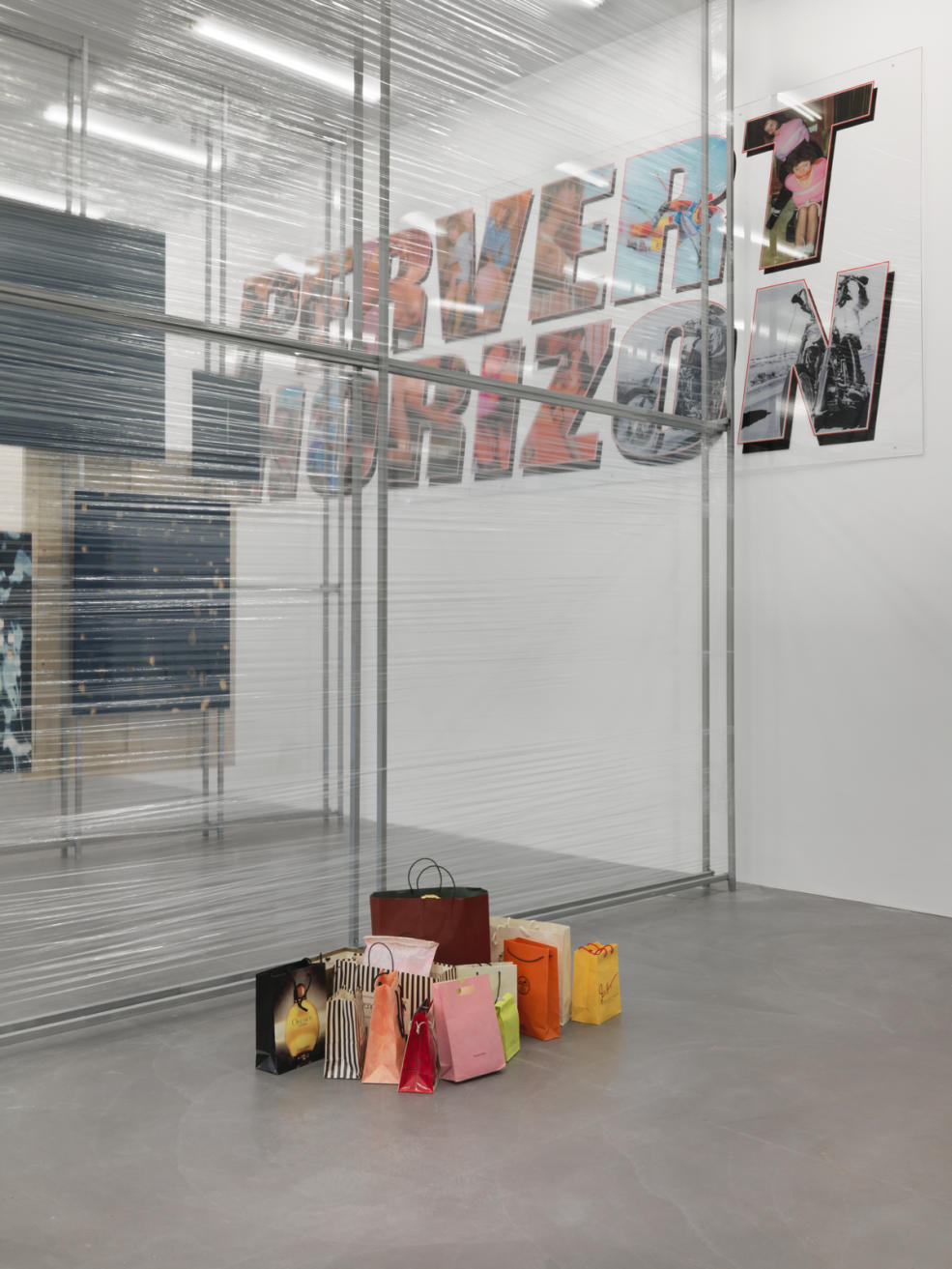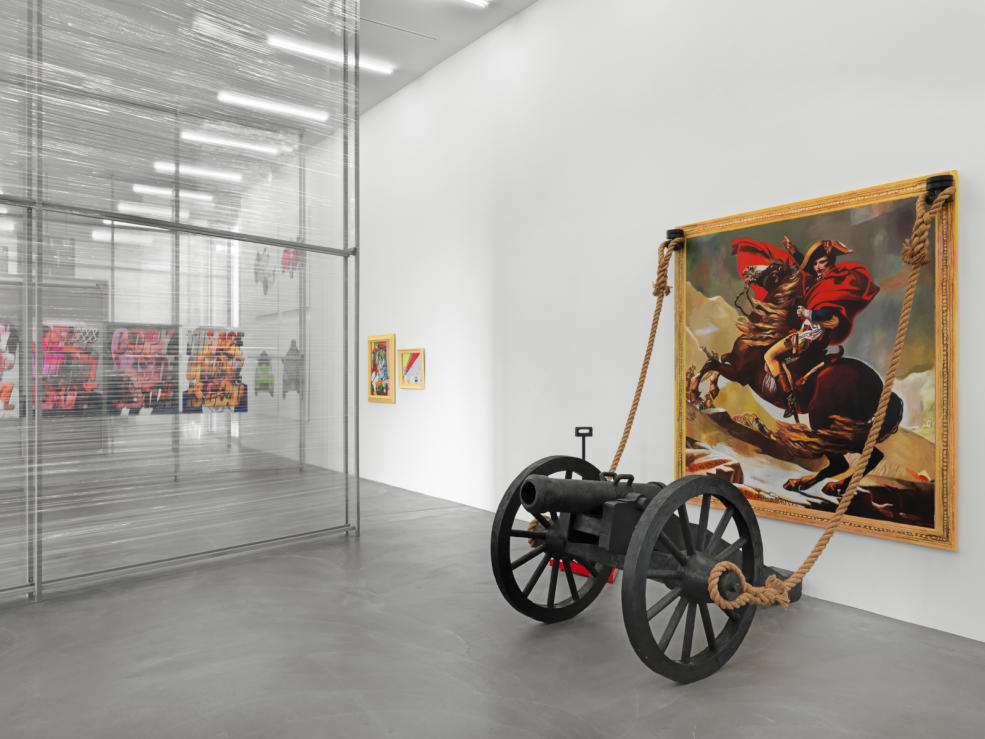 Opening
Friday, 17 November 2017, 6 pm
LUMA Westbau, Löwenbräukunst
THEFT IS VISION
With Cosima von Bonin, Maurizio Cattelan, Maria Eichhorn, Marie-Louise Ekman, Sylvie Fleury, Isa Genzken, Richard Hamilton, Charline von Heyl, Pierre Joseph, Valentina Liernur, Mathieu Malouf, Dan Mitchell, Malcolm Morley, Albert Oehlen, Gili Tal and Betty Tompkins.
Exhibition architecture by Inside Outside / Petra Blaisse
The notion of Theft establishes a site of investigation. This exhibition examines the desire to appropriate – a fundamental theme in the production of art. Throughout art there are typologies that ensue from the appropriation of motifs or of other works of art. As just one form of aggressive theft, the act of citation was already a cultural strategy long before Appropriation Art manifested itself. At LUMA Westbau the following questions are posed from a contemporary perspective: What are the genres established through appropriation today? What does stealing mean for artistic production? Is it an act of removal and subtraction? Or can it be a productive strategy as suggested by the art history of Appropriation Art? In the context of this exhibition, Theft is presented as dialogues and translations between artists. In essence, the exhibition confronts two opposing concepts in appropriation: the desire to appropriate as the idolization of sources or as an attack on and subversion of the established.
The typology of the enfilade—a suite of rooms in grand architecture—is reconfigured in translucent plastic in the exhibition design by Inside Outside / Petra Blaisse and inserted into the White Cube space. It encloses formative typologies of works of art productively used by numerous artists. The investigation leads to a wild variety of iconic and unexpected results: reconfigurations of Marcel Duchamp's readymades, Kazimir Malevich's Black Square, Lucio Fontana's Concetto Spaziale, Jasper John's Target, Fra Angelico's Annunciation, Jacques-Louis David's Napoleon Crossing the Alps, book illustrations by Bernard Buffet, and Gustave Courbet's L'Origine Du Monde or variations on shopping-bag installations. By gathering these typologies together, the exhibition reveals and contrasts different appropriation strategies in art, and invites to discern and encounter sources, counterparts, and sundry partners in crime.
westbau.com/theft-is-vision